It's simple, easy to use and install, and all in one automation ecosystem.
Home automation no longer has to be "expensive", "exclusive to a select group", mean "a lot of work" or "a lot of wiring and renovations" with U-WIGO we provide the perfect solution for all of this.
By installing this intelligent hub and the gadgets that belong to the U-NIV3RS3 you will be able to automate a room or an entire house depending on the customer's needs.
Added Value for your Customers
Our automation system will allow owners to create a more comfortable living space for him and his loved ones.
By setting up and controlling all the appliances and devices in their home through their mobile phone with the U-WIGO CONNECT App, they will be able to monitor power consumption, remotely lock or unlock doors and many more features available.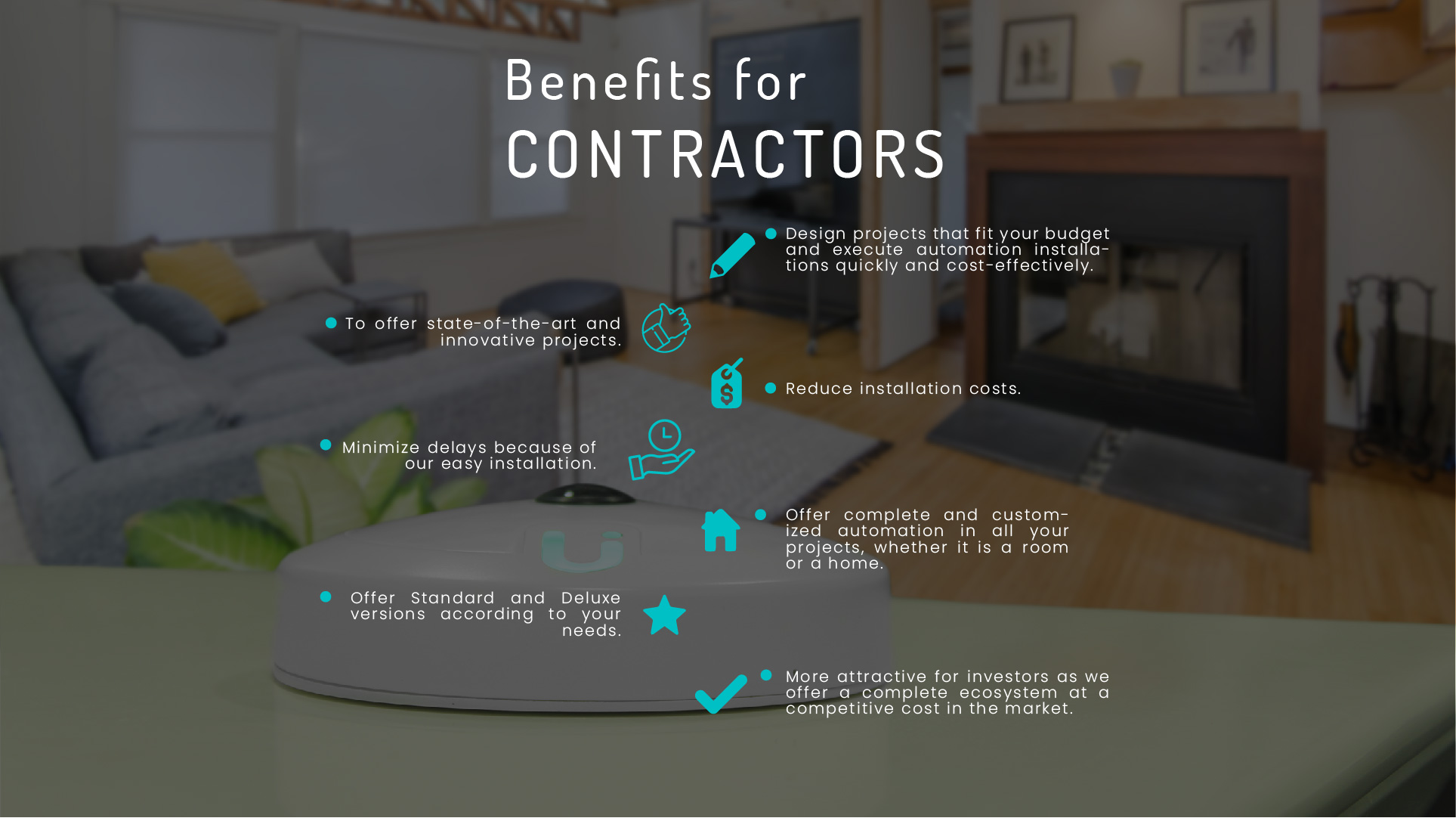 SUGGESTED KIT
We offer a wide range of widgets in our U-NIV3RS3 line that work in armony with our U-WIGO and U-WIGO + to provide the perfect solution to comply with your specific needs.
Our suggested KIT FOR CONTRACTORS is the best seller and more requested for our consumers in this industry.
Have a project for us? Describe it!