We are used to the technology called WiFi, those magical waves that allow our phone, cameras, laptop, IoT devices and more, connect to the internet without using wires, but there is more to it than you think, the protocols behind the scenes require very specific conditions to work at its full potential and in most cases, we fail to deliver.
The thing is now days the use of radio waves (including WiFi), is so broad that they can't help but interfere with each other, if you think about it, WiFi, Bluetooth, telephones, baby monitors, headphones, PC keyboards and mouse, even microwaves! use the same band 2.4GHz and the list goes on and on.
This band congestion, causes that our devices and even us, experience a bad time trying to use the internet, and this only gets worst if you live in a highly dense area, apartment blocks, downtown, you get it now.
So, what can you do to fix it? Really there is no much to do, our neighbors need their internet as much as we do, so they are not gonna turn it off (also don´t even suggest it, that's unpolite), however here are some tips that can help you:
– If you have WiFi repeaters in your home, configure your devices to connect to the closest one or try to split/share the total number of devices connected on a single repeater, ex. If you have 30 devices and 2 networks, connect 15 on each one, as this will allow your network to spend more time passing data to each device and thus improving the connectivity.
– If you can access your router admin page there are two things you can do:
o Increase the strength of the signal as much as possible, some routers come with a medium or even low setting for the WiFi signal power, you can safely tune it up, as these high settings must also comply with FCC regulations, they are also safe.
o Use a phone app (WiFi Scanner) to look for the cleanest channel and setup your router to be on that one. The 2.4GHz band is divided in 14 sections, sometimes the congestion can be caused by a lot of networks using the same channel.
– Disconnect devices that are using WiFi but can use wired connections, a lot of your devices, desktops, gaming consoles, TVs and many other devices will not change its position overtime, this means that you can connect them using and ethernet cable. If you do this, you will not only have a really great internet experience on these wired devices, but you will also improve in some way the devices that need to be connected wirelessly.
– If you have a 5GHz network available and devices close to it (remember this kind of WiFi doesn't like to travel to far), configure them to use exclusively that one instead of the 2.4 one, this will do something similar to the previous one, but in lesser way.
Make sure to follow us on all of our social networks.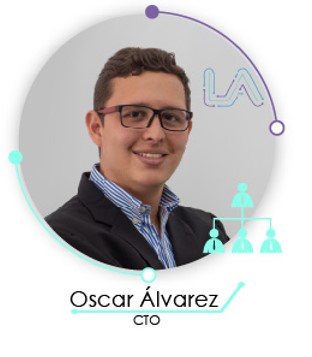 Oscar Álvarez – Mechatronic Engineer