The quality of our internet is not defined by the gigabytes that we have contracted, that only alludes to the speed with which we can download files or consume internet content, it is simply a part of the whole experience, we can say that it is fundamental but if we look at the contract only that promise is fulfilled, if we connect the device by cable to the router that we provide and in the case of being through the wifi network must be close to the modem, all this because there are other technical aspects such as ping, upload speed (the latter essential for people creating content or streamer) and the one that concerns us in this blog is the number of connected devices.
The number of connected devices influences the stability of our wifi connection, by the type of technology that apply the Modem to send and receive information with the connected devices, to explain it in a very simple way you could say that the router is the table and the dealer together in a poker game, Since at the table there is a maximum number of participants that depends on the dealer's ability to shuffle the cards and deal one by one to each member of the game, the cards at this time would be the packets of information sent and received by the devices, if a device is downloading a file will be asking the dealer cards until it completes its number and if a device is connected but without performing any action, it only occupies a place at the table to the dealer.
Today there is a new technology called MU-MIMO, it is a breakthrough that allows the router to deal cards to 4 devices at the same time and not as before one by one, it is really useful if for example in a family residence with two children, The boy is playing online from his console, the girl is watching a streaming movie and the parents are each connected in a zoom meeting of their jobs, it will maintain a much more stable connection without presenting noticeable cuts in the transmission and ensuring a symmetrical speed connected. The routers have an ideal limitation of the technology to 254 connected devices, this limit in practice is much lower if we go to home networks, as usually in homes do not buy a modem as needed if not the internet service operator delivers when installing the connection and are very basic, allowing connect a maximum of between 35 to 20 wifi devices, it is best to buy a router with the latest technology, WiFi 5 onwards, with MU-MIMO and network support 2.4 Ghz / 5.0GHz, from companies with experience in this industry as Netgear and linksys, have quality support and implement good advanced options to navigate safe and with good speed on the internet.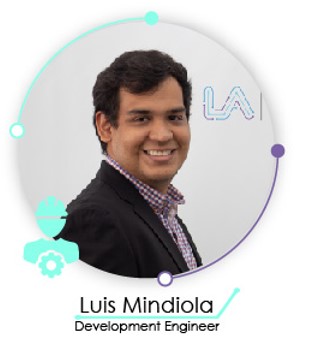 Luis Mindiola – Mechatronic Engineer