Last week we had the great exhibition of the technological giant GOOGLE I / O (https://www.youtube.com/watch?v=fWMDkIziINQ) where they showed us their great advances in software and connectivity for their products. In the case that concerns us, they show growth in terms of interconnection with other brands in the market, practically many brands are working to have their Skills ready for Google Home and Amazon Alexa voice assistants. However, said by themselves, there is still a lot of division in the world of Home automation, which is normal, because they are still thinking about protocols that are going to disappear like Zwave, and the other dinosaurs' protocols in danger of extinction. But it has begun to speak of the union of all the great Apple, Amazon, Google, Microsoft to unify in the MATTER protocol.
Is not that we want to say "I told you so"; But YES, we said the future of home automation is in the WIFI, and this decision on the part of all it only ratifies something that LYA ELECTRONIC has been working on for 4 years, and something in which U-WIGO is Ahead of its time, even in our new option to configure products by BL, which makes connection easier and more secure.
What we also worried about and a lot at the time, was to have encrypted and encrypted communications between IoT products, we do not want anyone to enter your network because the IoT devices allowed it.
What excites us the most is the growth that GOOGLE I / O offers us, programmers, in terms of elements or devices to handle. In these, I don't want to say "I TOLD YOU SO" except that I´ve said so, on regards to, what is the purpose to have a house with smart devices if they are all from different brands and we must have different APPs, on the Smartphones? it is something like what we have struggled with U-WIGO, not having more remote controls, and different APPs, if not unifying a single and same system to manage everything, and little by little we have achieved it, despite not being yet a Technological Giant of Silicon Valley…
We dared years ago and we have been gaining market share little by little in countries that we have ever imagine, that is why we call our product Universal WIFI GO, for its universality and for something else that you will know very soon.
I don't know what they are doing at Amazon, but we have honestly tried both Voice assistants, and in Home Automation issues, GOOGLE HOME beats ALEXA, both in the speed of configuration, as in the execution of scenes or macro commands, and now in the number of controls and devices that they can handle and the ease that they are offering to the programmers, it must not all be money, guys! assistants were born to ASSIST.
Well, but behind so much beauty there is always something, as the world knows "NOTHING IS FREE", and when something is "FREE THE PRODUCT IS YOU"; So let's face it, no tech giants stitch without a thimble, or they wouldn't be where they are. Then to all these wonders that they offer us, the acquisition of the usage data that we have tried to protect for users will also be tied to. However, as this is always an option for the user, use the APP or use the voice assistant, the decision is in your hands, but remember, that it is possible that your activities are monitored, you choose what you want.
Finally, I would like to explain the difference between our products and voice assistants, because they always ask us if we are like them, the short answer is NO.
U-WIGO is an intelligent personal assistant, with varied signals, what's more, we include all the signals that exist in its environment, we compress them and we also inject hormones with more than 500K codes to control devices around the world. We do not lack the Voice, on the contrary, we have the technology to listen and speak, however, learning the U-WIGO AI is something expensive, and it takes time, but in the future you will see a revamped U-WIGO.
Finally, I want to refer to what they always ask us, is U-WIGO like Alexa or Google Home? The answer is NO, we created a personal intelligent assistant with signals (brain, hands, and feet) and the other assistants are the voice and the ear. But you can always check by buying your voice assistant and no other IOT device and try to send a command, so you can know who is actually executing the commands. But this is not free, developers have to pay so that our SKILLs are available to voice assistants and that they take the credit, hehehehe is a price that we must pay for fashion, and that at the moment we do not care; we will have new updates to your U-WIGO system soon, which will really surprise you, please look forward to it.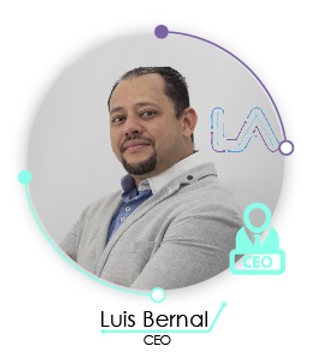 Luis Bernal Barros – How I can help?