Technology was created to make our life easier not to complicate it and sometimes we find out our life was easier without it. Is this your case?
I often hear the user is the problem, not the device/software or app (remember I work in a technology company) and this often comes from the fact that users don't read or are on "automatic mode" most of the times and this we have found out along the way of our trajectory
We try, as developers and designers, to think of ways to make our app or devices the most intuitive as possible but we cannot read all minds or make solutions for everyone.
So I ask you, the problem is you as a user, or is really the device?
And I will like to point the following, initially, and I don't want to generalize but the truth is that some devices are not made for everyone then maybe yes is a device problem.
Now, sometimes we as consumers make things worse by following an impulse and buy what we "believe" is top-notch or because we have seen someone using an X or Y product but are you purchasing gadgets based on your particular needs? Is the device made to be adapted to your routine?
U-WIGO does all of that and will do much more, so I encourage you to keep your eyes on us, and our social networks… we are going to blow your mind with what we have been working on.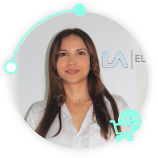 Daxara Moras – Ecommerce Strategics