What would a football team be without a captain, the one who keeps everyone together when the score is unfavorable, the moral and emotional support that pushes them to give everything to try to change the score and is the one who stands up in difficult times for the 11 players on the court?
The captain is a strength of the team and cannot be anyone since he must not only understand the situations but also be able to handle them, something very similar happens with Wi-Fi routers.
On many occasions, the companies that provide these services deliver a generic router that in most situations does not work for your home because they can be neglecting areas leaving them without coverage, or what I believe is the worse, with bad and deficient coverage. The latter is the one I detest the most because doubts fall that if the service I am paying for is good, that the advertising I saw is a hoax and they are deceiving me. However, with a simple asterisk that goes back to the small print, it indicates that they only ensure the speed by cable and till the modem, they do not guarantee the speed of the Wi-Fi network because it depends a lot on other factors.
What they DO NOT say, but they don´t need to say it is that to save costs they deliver a seemly "decent" router, so as a rule, the best thing to have trustworthy internet and take advantage of the service we pay for is to buy a good captain, a one that connects with all our devices such as macs, iPad, smart TVs, consoles and give them a push so that you can surf the internet, play games, watch youtube videos or movies on Netflix without any problem at the resolution we desire, without failing.
A captain who understands that the team on the field is growing and will continue to grow even more in these times since nowadays we can implement a complete automation system such as U-WIGO and U-NIV3RS3, which adapts or allows us to grow the network progressively with the alternatives that exist as in mesh or adding signal amplifiers.
As a conclusion, I will like to encourage you to check your captain so you can keep growing your team, as I am sure you will keep adding new devices into your home to improve your comfort, needs, and aspirations.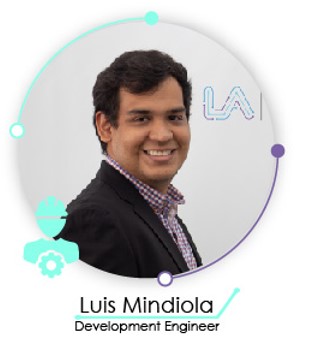 Luis Mindiola – Mechatronic Engineer