In previous blogs we have given you ideas of smart homes and how non-technological users have dared to try out this U-WIGO automation system thanks to its efficiency, ease of installation and user friendliness. As we have mentioned many times, smart homes make it easier for you to do many daily processes that we sometimes overlook, a clear example of this is energy consumption, which will end up being a saving in money, as well as extra comfort and security.
It is important to know that right now any home can become a Smart home, of course there are very complex and expensive systems with which in the end the user is not always satisfied as these are very difficult to use or require major renovations to the home, however that is no longer necessary, there are other options on the market with which you will get better results and require less investment, U-WIGO & U-NIV3RS3 is a clear example of automation at an excellent price. All this with a few adjustments to your home, in this blog I will show you how simple it is.
The key to the whole process of getting a smart home is found in today's cell phones, or smartphones. All technological devices installed in the house are connected through the WI-FI network to a cell phone, which works as a control center and remote control. All the data obtained by the devices will appear on the screen, and from there it will also be possible to send orders to any connected device.
If you really want to make your house Smart, here are some tips that will be very useful in this process:
• It is important that you know what your energy consumption is, to make your house sustainable you must know which home devices are consuming the most and why. This will be much easier in terms of what is needed, in which intelligent devices to invest first and take a much clearer control.
• After having this clear, it is important that you find an efficient automation system that fits our needs, that is, that these devices meet our requirements, that has a clear platform in which we can connect your devices and know what you want to control.
• You can start with a basic kit, switches, door locks, dimmers, this to go step by step and achieve a consistent automation throughout your home.
The automation system I mentioned at the beginning of the blog can help you with all this since you add or automate your home according to how you are feeling at home. With U-WIGO, besides being able to manage the devices mentioned above for the home, you can also control your TVs, curtains, sound systems, air conditioners, etc., from anywhere at any time. You do not need any extra work, just your U-WIGO and a Wi-Fi network, that is all.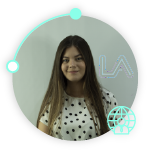 Nicole SanMiguel – Foreign trade and logistics