Description
This smart automation kit is specially made for our top users with a medium-big house or space with these features, such as 3 rooms and one big living room, U-LOCK is a must when you want to have a complete automation experience, remember that with our smart automation kit you will be able of controlling every space and any device with IR, RF and IoT Connections.
Works with Alexa and Google Home, Easy and Safe Installation.
OUR AUTOMATION SYSTEM WILL ALLOW YOU TO CREATE A MORE COMFORTABLE LIVING SPACE FOR YOU AND YOUR LOVED ONES.
By setting up and controlling all your appliances and devices at your home through your mobile phone with the U-WIGO CONNECT App, you will be able to monitor power consumption, lock or unlock doors and many more features available.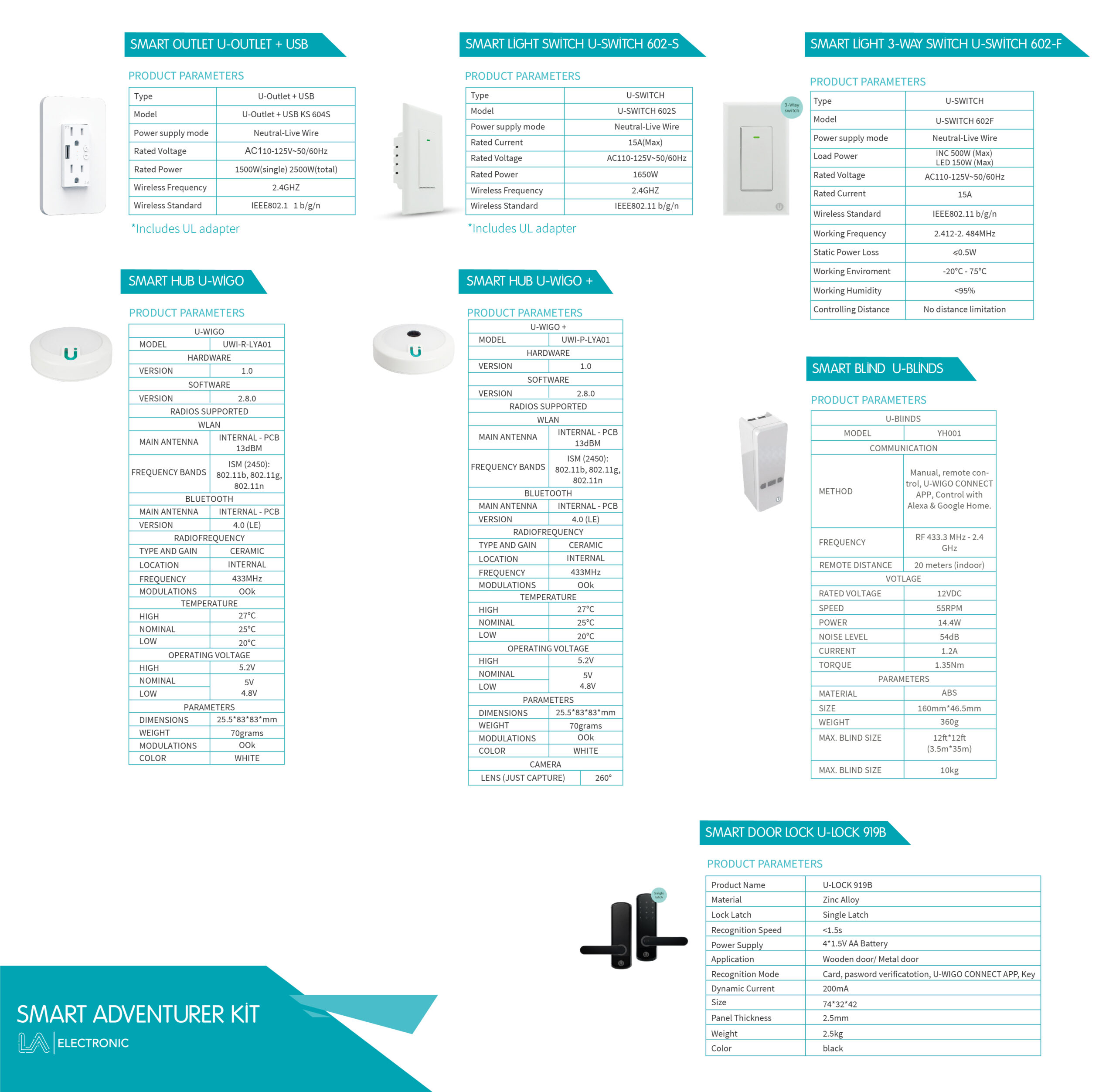 Similar Products to this item