Description
Smart Advanced Kit was designed for our automation lovers, those who dream of having their home fully automated at a good price, with our devices control from non-smart TVs to U-NIV3RS3 devices and much more, if your home has more than 4 spaces this kit is perfect for you, remember that you can add more devices to your UNIVERSE if you wish.
Works with Alexa and Google Home, Easy and Safe Installation.
EXPERIENCE OF THE NEW STANDARD FOR HOME AUTOMATION WITH OUR SMART HOME AUTOMATION KITS.
With U-WIGO you can begin your journey into smart home automation, you can start small with some basics as our U-NIV3RS3 offers you a range of standard gadgets to automate your home.
And let's not forget about the key component the hub, U-WIGO, that will allow you to control them among all the devices/appliances you owned or purchase.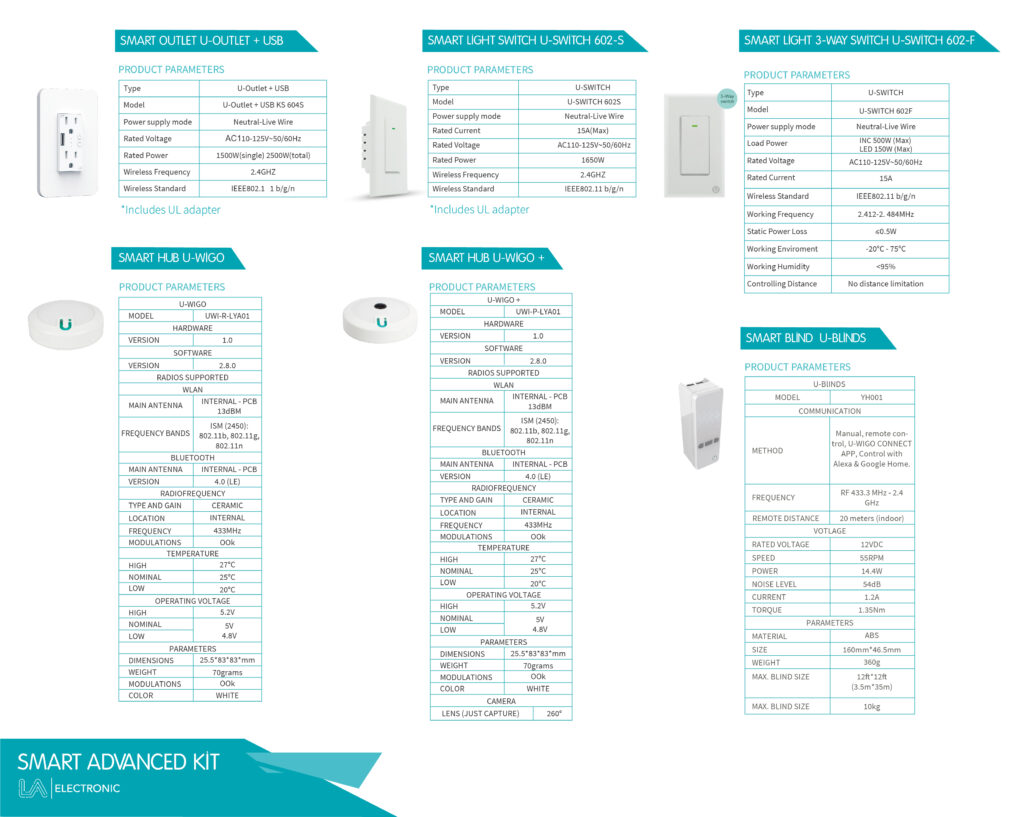 Similar Products to this item