Description
This kit was designed for our automation lovers, those who dream of having their home fully automated at a good price, with our devices control from non-smart TVs to U-NIV3RS3 devices and much more, if your home has more than 4 spaces this kit is perfect for you, remember that you can add more devices to your UNIVERSE if you wish.
Works with Alexa and Google Home, Easy and Safe Installation.
EXPERIENCE OF THE NEW STANDARD OF SMART AUTOMATION.
This set was built especially thinking about your needs with it users will manage all of their spaces with the assistance of the U-WIGO along with complimentary gadgets, which allow users to program, with an easy installation set-up, reliable, and a reachable support system to assist you anytime.
Each kit was built with the best qualities and technology to supply your home with the best smart Automation specs.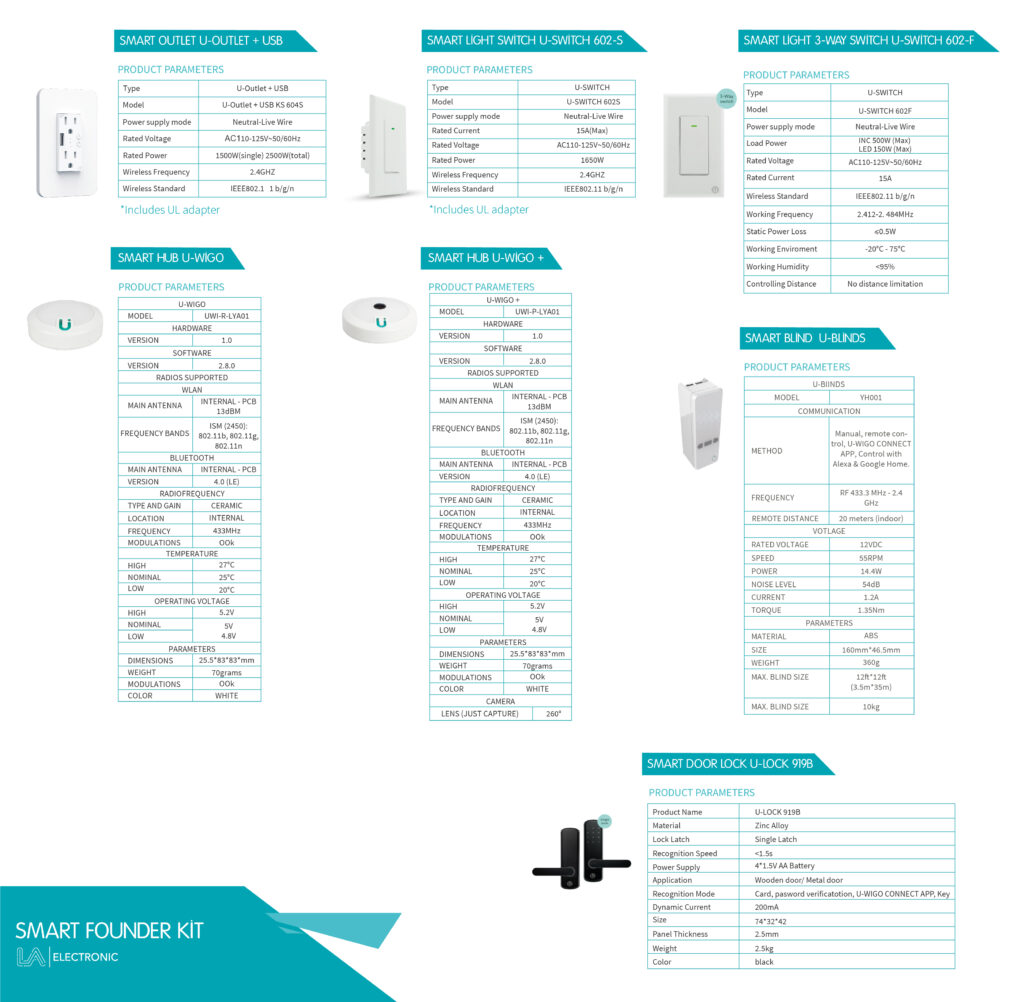 Similar Products to this item