Description
U-LOCK 919B Color: Black, Secure Digital Smart Lock, Smart Lock, Door lock set out to provide extra home security Keyless entry for your smart home.
A smart door lock is one of the most important components, security-wise, to have a fully smart home.
Automate all your spaces, from doors, outlets, to lights and more on your smart home.
DISCLAIMER:
In order to perform adequately, all U-NIV3RS3 products must be connected through any of our U-WIGO devices.
Lock and unlock your door.
Control access all from your phone.
Easy to install.
Easily control multiple U-Locks from your smartphone.
A Responsive keypad visible day or night.
Sleek modern design which would complement any interior or exterior door in the residential home, apartment, or commercial business office building.
Smart Sharing, share within seconds through our U-Wigo Connect App temporary access to your door with family, friends, or Airbnb guests, grant access for a few weeks, a few hours, a few minutes, and revoke them again whenever you need to.
Material: 304 Stainless steel.
Bluetooth Door Lock.
Power Supply 4*1,5 AA Battery.
Recognition Speed <0.5s.
Recognition Mode: card, password verification, U-WIGO Connect Key;
Dynamic current: 200mA,
Panel Thickness: 2.5mm.
Weight: 5.5Kg.
Color available: Silver, Black, titanium gray, red ancient, Golden.
Sleeping mode to prevent illegal Attempts.
Wifi mode is available with the gateway.
Emergency open: Mechanical key, USB port.
Lock: grade C blade cylinder + stainless steel lock.
Application: home, security door, wooden door, Composite door,
fireproof door.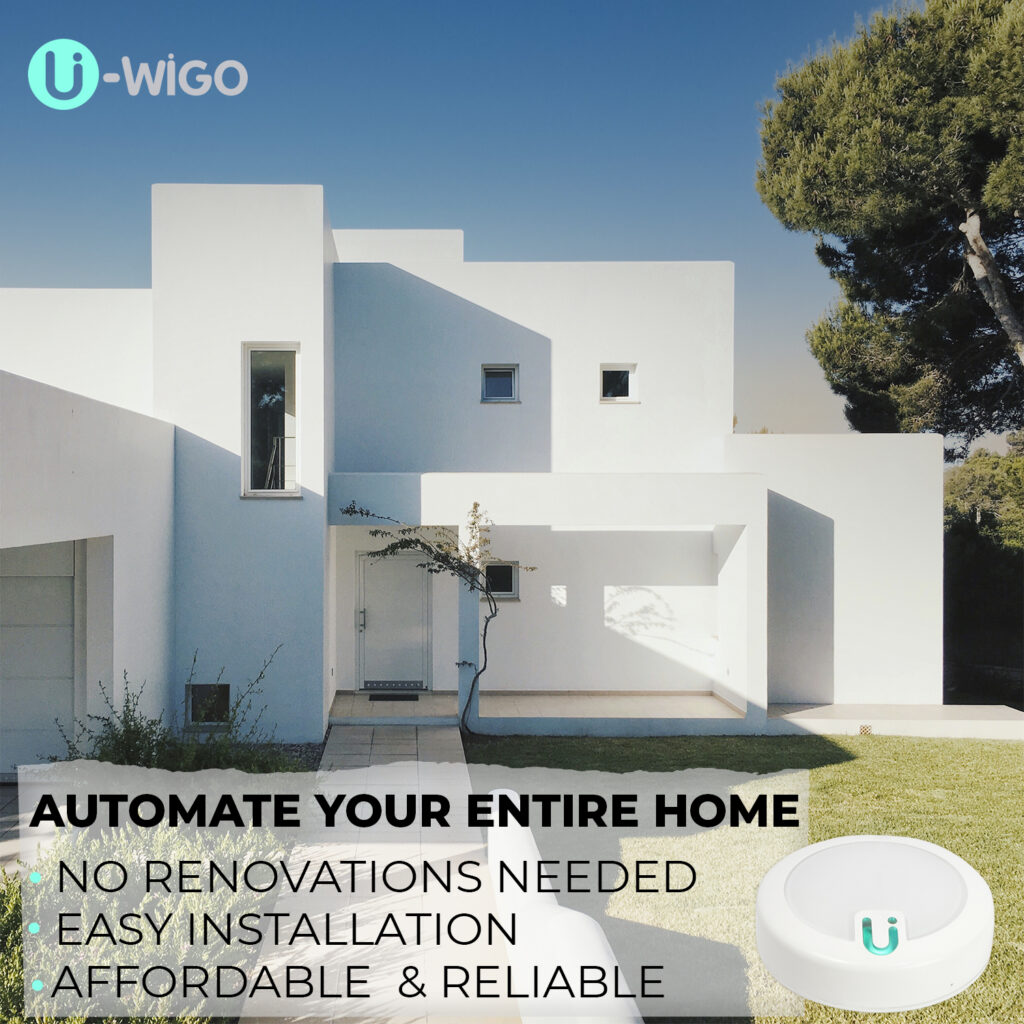 SMART DOOR LOCK U-LOCK 919B IS A SMART LOCK SET-OUT TO PROVIDE EXTRA HOME SECURITY KEYLESS ENTRY FOR YOUR HOME AUTOMATION SYSTEM.
Our smart locks from your smartphone will allow you, by simply using your phone, to open and close doors (a keyless solution) or you can use your fingerprint to have access. Plus through the U-WIGO CONNECT APP, you can assign special privileges to friends, family members, or maintenance staff. Additionally, you can monitor all entry logs upon your smart door lock.
Products related to this item
GET TO KNOW THE EXPERIENCE OF A SMART HOME WITH U-WIGO.