Description
Smart Outlet U-Outlet with USB lets you control 2 plugged-in devices from anywhere at the same time or individually, take up less space with this in-wall option that´s ideal for your living room, kitchen, or bedroom.
Use your U-Wigo Connect App to turn your in-wall outlet On or Off, also you can create scenes that let you turn your home lights on while you are not home.
Use voice control by Alexa and Google Home to control your smart outlet, you can give each outlet a unique name and use them separately.
DISCLAIMER:
In order to perform adequately, all U-NIV3RS3 products must be connected through any of our U-WIGO devices.
Convenient toggling.
Wireless, just connect to your home Wi-Fi.
No Ethernet Wire.
Control an area of your home anywhere, anytime.
Through your smartphone with U-WIGO CONNECT APP.
Voice Control works with Alexa and works with google assistant.
Easy hardwiring installation.
Easy to set-up on the app.
Create scenes to turn ON or OFF.
With an LED indicator, easy to find in the dark.
Will work on rooms with more than one U-OUTLET.
With U-Prime subscriptions, you can get an estimation of consumption.
Rated Supply mode: Neutral+Live Wire.
Port USB: 5V, 2.5Amp.
Rated Current: 15A(Max).
Rated Voltage: AC100V‐240V (50‐60Hz)
Load Power: Single 1500W (120V). Total 2500W (120), Inductive load <2000W.
Wireless estándar: IEEE802.11b/g/n.
Working Frequency: 2.412‐2.484Ghz.
Static power loss: <0.5W.
Working Environment: ‐20°C@75°C.
Working Humidity: <95%.
Controlling distance: NO distance limitation.
Product size: 125*80*41mm.
FCC‐ETL Certified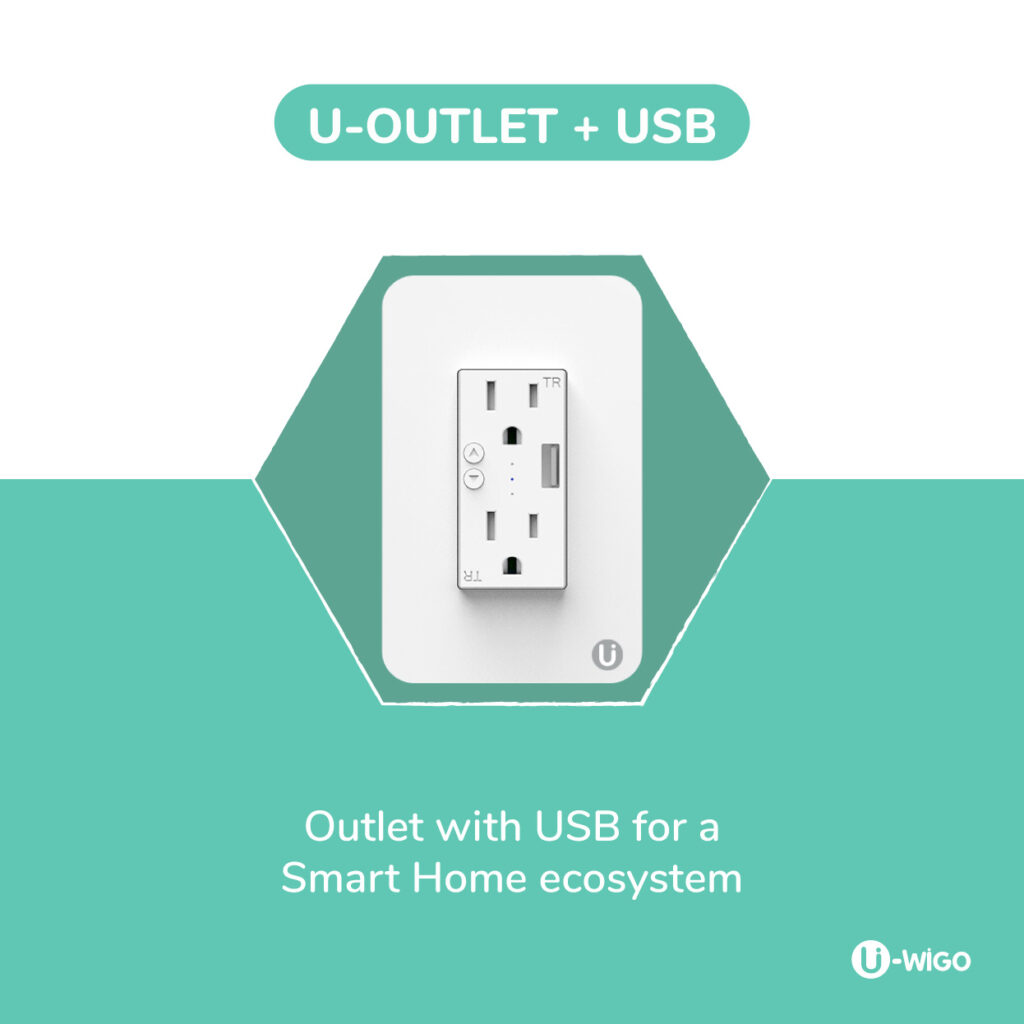 Control, manage and Automate all your spaces with SMART AUTOMATION BY U-WIGO.
With U-WIGO and U-NIV3RS3 you won't have to worry about complicated installation, nor setup, nor intricate renovations.
And what is better it will only make your life easier and better.
U-WIGO has multiple connections built-in, which makes it in a one of kind smart home automation gadget.
You will control, manage and supervise the use of all the home appliances you sync on the U-WIGO CONNECT APP.
THE NEW STANDARD OF HOME AUTOMATION at your reach.
Products related to this item