Description
Create your own smart automation ecosystem and make it part of your spaces with this special assortment we have for you. You will obtain a cohesive and seamless experience that unites all of your devices together with the U-WIGO Smart automation and these U-NIV3RS3 hand-picked gadgets. Ideal for 2 rooms house or spaces.
WITH U-WIGO YOU WILL SAVE MONEY AND TIME WHEN AUTOMATING YOUR HOME.
Automating your home no longer has to be "difficult, or a big effort to configure" neither "messy wiring and huge renovations" with U-WIGO we provide the perfect solution that solves all of your automation problems.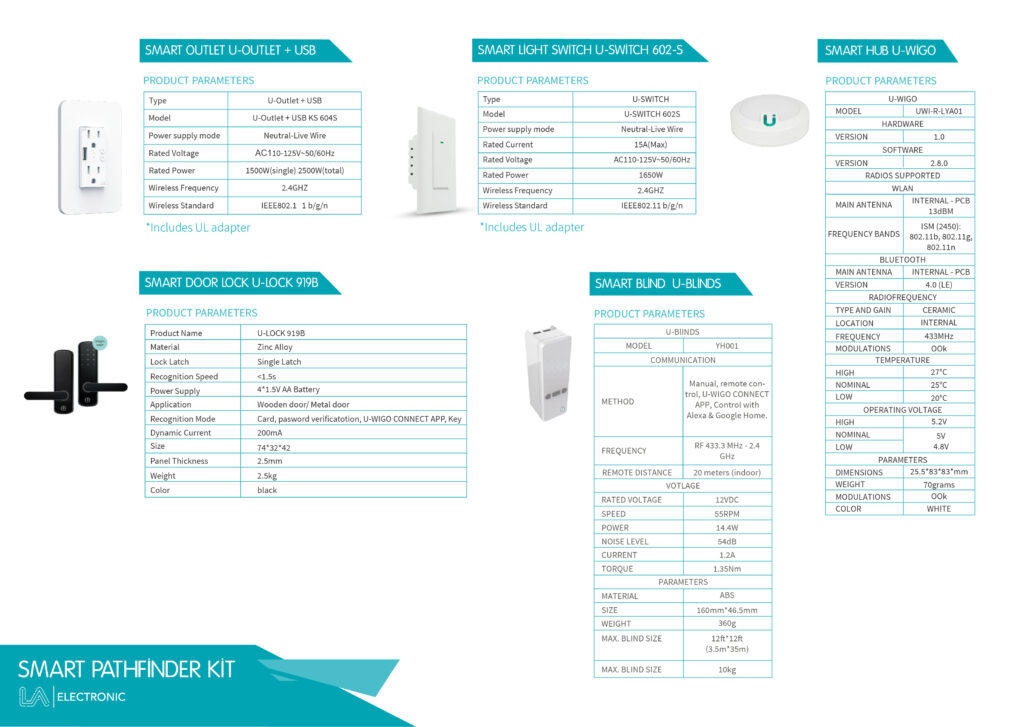 Similar Products to this item