Description
With U-WIGO Smart automation has shifted to an easy-to-install system. Thanks to a simple setup interface a quick integration with your devices and appliances will be done in a matter of minutes from the first moment. This kit was is specifically selected thinking for a small space. Ideal for dorm rooms or bedrooms.
Works with Alexa and Google Home, Easy and Safe Installation.
+500K PRODUCTS, CONTROL EVERYTHING AROUND YOU FROM YOUR MOBILE PHONE WITH U-WIGO & U-NIV3RS3.
U-WIGO is a smart HUB that integrates the internet of things and artificial intelligence to control a wide variety of infrared, radio frequency, Bluetooth, and Wi-Fi devices, such as TVs, DVDs, A / C, home theaters, Curtains, Ceiling fans among many others devices. Just from one single app, in the fastest and most effective way.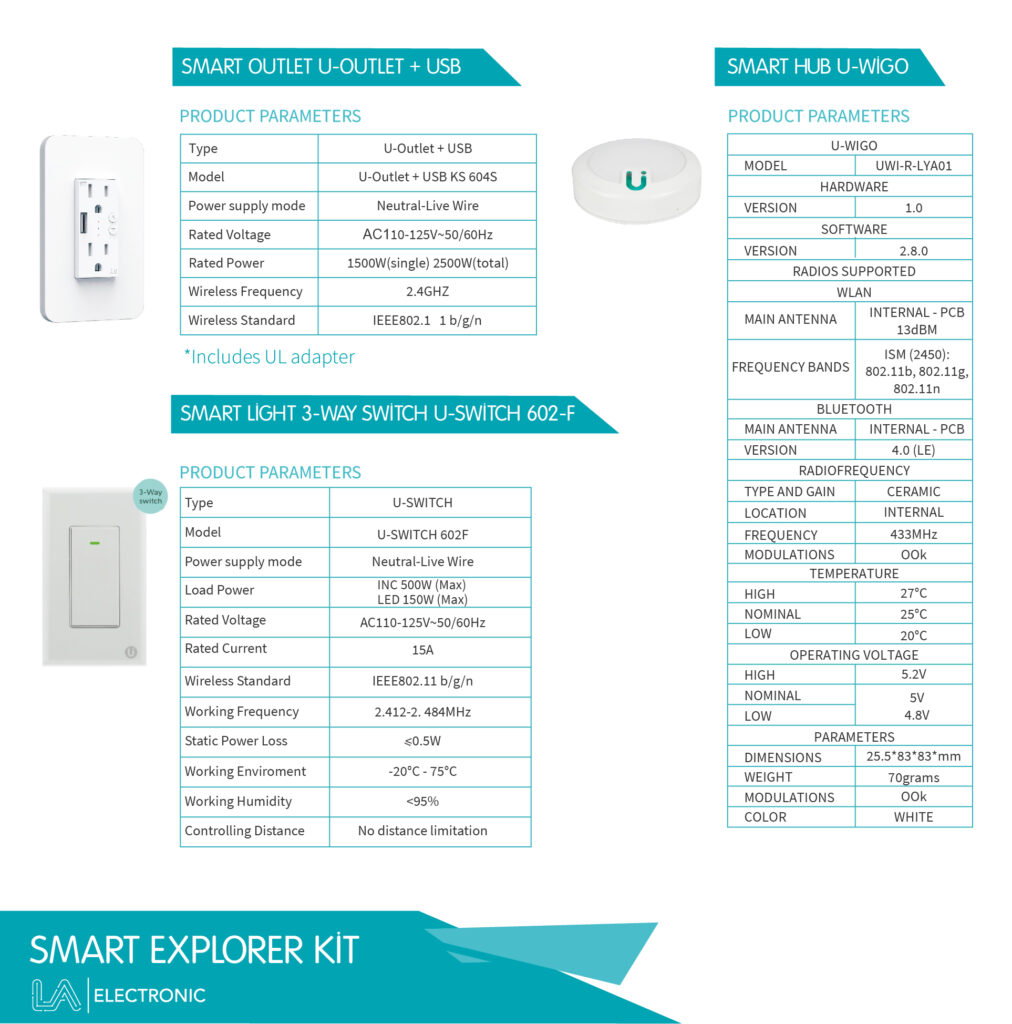 Similar Products to this item