Description
Create your own smart automation ecosystem and make it part of your spaces with this special assortment we have for you. You will obtain a cohesive and seamless experience that unites all of your devices together with the U-WIGO Smart automation and these U-NIV3RS3 hand-picked gadgets. Ideal for 2 rooms house or spaces.
THE EASY WAY TO TURN YOUR HOME INTO A SMART HOME.
By installing this smart hub along with any of the products from our U-NIV3RS3 it will be possible for anyone in your home to control and automate a room or your entire house in an easy, quick, and affordable way.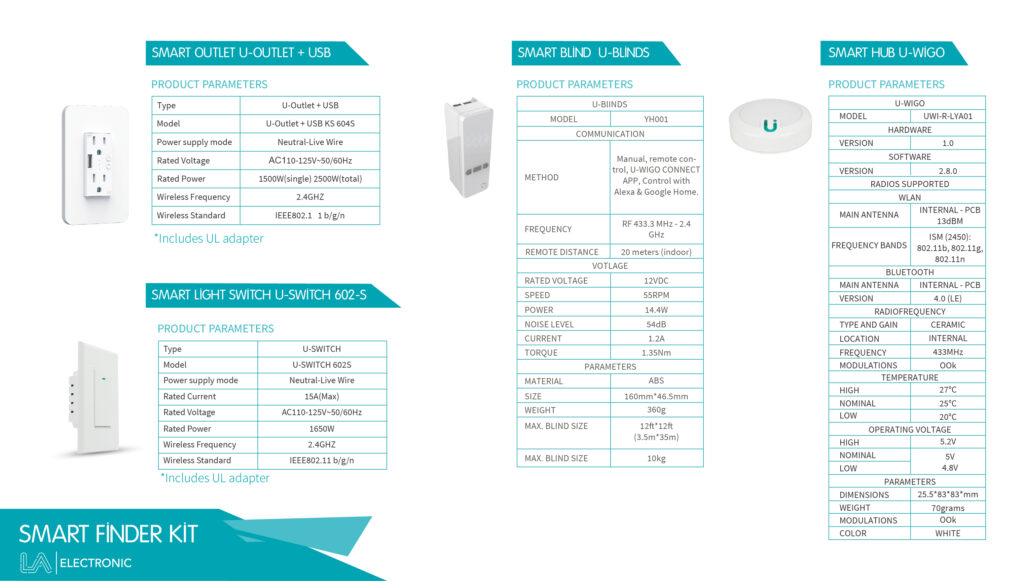 Similar Products to this item