Description
Our range of smart door locks for home security provides keyless solutions for our users. All are ideals smart door locks that integrate perfectly with our smart home ecosystems, in order to give its users peace of mind as their space becomes protected with well-made products moreover easy to install.
Smart locks U-LOCK R will enhance the security of any space. A special feature it can be found on this door lock is smart sharing, this allows its users to grant temporary access to the door locks.
This secure digital Smart Lock has a single door Latch, set out to provide an extra layer of Keyless security entry for smart homes.
DISCLAIMER:
In order to perform adequately, all U-NIV3RS3 products must be connected through any of our U-WIGO devices.
SMART LOCK U-LOCK R has features such as:
A responsive keypad for great visibility either day or night.
Sleek modern design which would complement any interior door in a residential home, apartment, commercial business, or office building.
Share access with family, friends, or Airbnb guests, grant access for a few weeks, a few hours, and revoke depending on the needs.
Support USB Power supply in case of an emergency.
Features for Fingerprint, Bluetooth, and Smartphone to Access and manage.
Reliable and Safe Installation.
Lock and unlock your door, control Access all from your phone.
Remote and convenient use from your smartphone with the U-WIGO CONNECT app.
Material: Zinc Alloy.
Power Supply 4*1,5V AA Battery.
Recognition Speed <1.5s.
Recognition Mode: U‐WIGO Connect, finger, password.
Dynamic current: 200mA.
Thickness: 35 ~ 60 mm.
Weight: 1.5Kg.
Color available: Black.
Size: 1286540*29mm.
Feature: Anti-theft, Security, Luxury.
Emergency open: Support USB power supply in an emergency.
Application: metal door/ wooden door.
Professional Flame-retardant PC, high-temperature resistance, effective flame retardant guarantees the use of safety.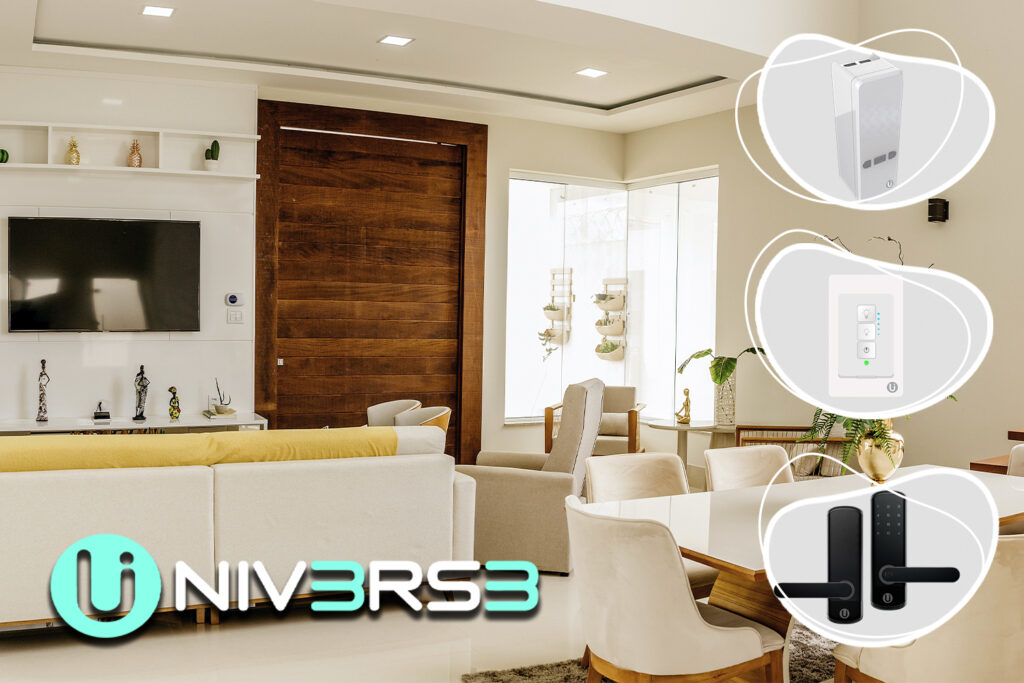 SMART LOCK U-LOCK R A KEYLESS SOLUTION FOR SMART HOME SECURITY.
With our smart home solutions, spaces can transform any environment into the best you can by adding our smart door locks and stepping up for Keyless security.
Smart Automation system includes smart door locks, smart blinds, and smart outlets. This creates a complete solution to help improve the domotic experience and simplify their user's routine.
Products related to this item
EXPERIENCE OF THE NEW STANDARD FOR HOME AUTOMATION WITH OUR.