Description
U-OUTLET EU Smart Outlet for Europe, easy installation, the outlet requires a neutral and live wire, with this OUTLET you can connect your appliances and control them through your smartphone from anywhere in the world, you can also create scenes to your outlets from the comfort of your bed or even turn your devices on or off, save space and create a natural smart home environment.
Built-in safety shutters that block foreign objects, prevent childhood shock caused by tampering with electrical outlets, overload protection, ideal for living room, kitchen, bedroom. Voice control on socket separately or whole outlet together by Alexa or Google Home.
DISCLAIMER:
In order to perform adequately, all U-NIV3RS3 products must be connected through any of our U-WIGO devices.
Convenient toggling.
Wireless, just connect to your home Wi-Fi.
Control your U-OUTLET of your home anywhere, anytime through your smartphone.
Easy app Configuration.
Create scenes to turn ON or OFF a group of appliances.
With an LED indicator, easy to find in the dark.
With the U-Prime subscription, you can get an estimation of consumption.
Rated Supply mode: Neutral+Live Wire.
Rated Current: 16A(Max).
Rated Voltage: AC100V‐250V (50‐60Hz).
Load Power: Single 1500W (120V), Total 2500W (220), Inductive load <2000W
Wireless estándar: IEEE802.11b/g/n.
Working Frequency: 2.412‐2.484Ghz.
Static power loss: <0.5W
Working Environment: ‐20°C@75°C.
Working Humidity:<95%.
Controlling distance: NO distance limitation.
Product size: 80*80*57mm.
FCC‐CE Certificated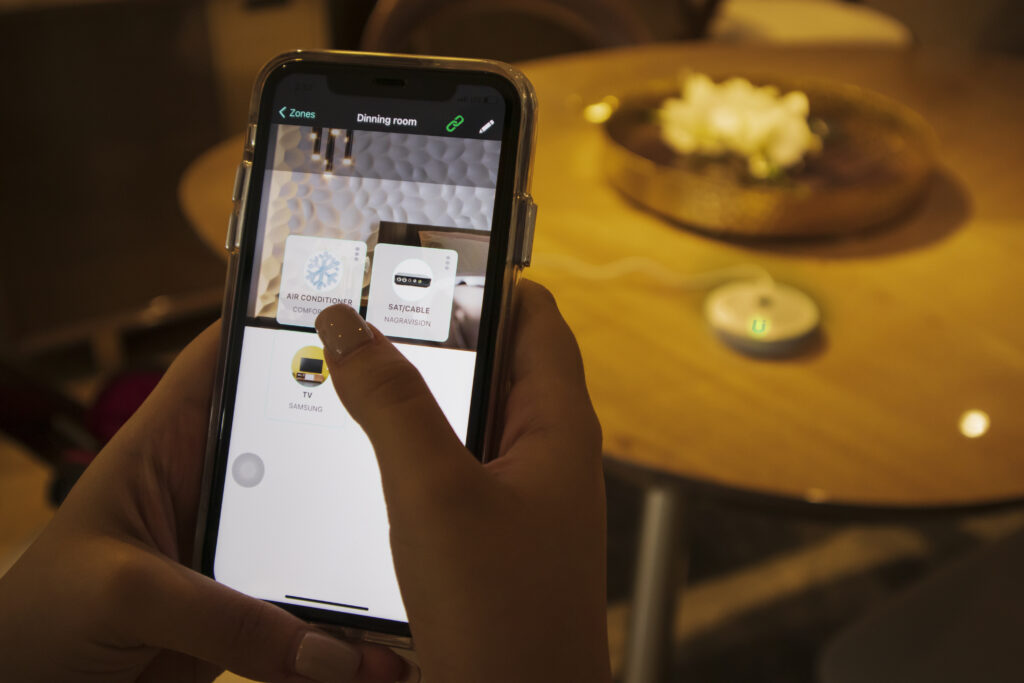 ELEVATED EXPERIENCE, U-WIGO HAS OFFLINE CAPABILITIES.
You don't need to worry about your internet connection since U-WIGO has offline capabilities. This means that, if your internet has problems connecting or if you want to be disconnected from the world and turn off your Wi-Fi you just need to use the Bluetooth mode on your U-WIGO, by doing so, you will continue to manage all your devices.
Products related to this item